Athearn Genesis Ho Scale SD75M Norfolk Southern DCC & Sound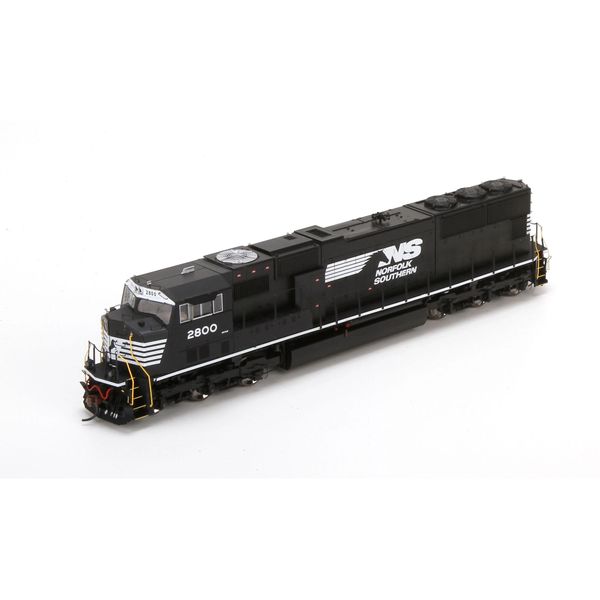 Athearn Genesis Ho Scale SD75M Norfolk Southern DCC & Sound
SKU'S:
ATHG69315 Cab #2800

ATHG69316 Cab #2802
ATHG69317 Cab #2805
ATHG69318 Cab #2806
For US Customers, the price per item is 204.99USD. If you prefer to be billed in US Currency please email me.
All road numbers

These were former ATSF and BNSF Locomotives. Units were acquired in September 2014 via NRE.

SD75M body with turbo "bulge"

Early dynamic brake grills

Nathan 5 chime horn

Two grab irons on cab roof

Tinted cab windows

Nose door with window

Short sunshade brackets

Large and small Sinclair antennas

SD75M 4-step walkway

Spare knuckles and holders on rear pilot

Drop grab irons (MU hose holders) on rear pilot

Low-tab mounted AEI tags

Early jacking pads

Front round top ditch lights

EMD low plow

MU receptacles w/ yellow MU cables front and rear

Late 5000 gallon fuel tank

Stem-mounted fuel gauge and late sight glass

Free shipping for a US addresses will be shipped USPS.  USPS shipping is done on the 1st and 3rd mondays of the month.