ESU Ho Scale 21 pin Lokpilot V4.0 Decoder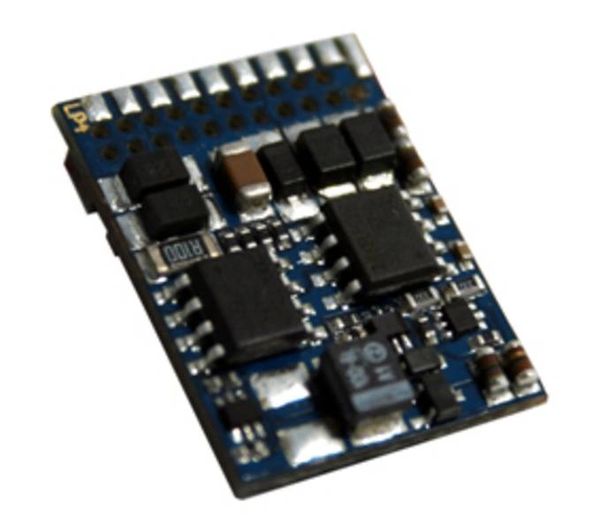 ESU Ho Scale 21 pin Lokpilot V4.0 Decoder
SKU: ESU 54615
The LokPilot V4.0 decoder has 4 function outputs which achieve 250 mA load each. They are separately dimmable and can be allocated individually to different light functions such as flashing light, firebox flicker, strobe – and double strobe, Ditch Light etc. Beyond that, the 21MTC connector version has two logical outputs which can be made alive via the adapter board 51968. Of course, the decoder is able to control the automatic decoupling move and push time for Roco®, Krois® and Telex® couplers and also offers a high beam function as a new feature. The "LED mode" ensures that the light effects are set correctly when using LEDs.

These DCC non sound decoders are the manufacturer recommend for Scaletrains Tier 4, SD40-2, C39-8, Rapido Dash 8-40CM, B36-7, Bowser SD40, Bowser SD40-2, Bowser SD40-2F, Bowser M630, Bowser M636
Note with the programming for the Bowser & Scaletrains locomotives with class lights. The programming will be different for class light operation.  On a OEM sound equipped locomotive, the decoder uses a sound slot to be able to cycle through the different class lights on one function. The programming for a Lokpilot V4.0 to have the class lights operational would be each class light color would have it's own function button assigned. I.e. Red class light (F4), White class light(F5), Green class light (F6).