Rapido Ho Scale GMD-1A 4 Axle Canadian National Stripes W/Loksound & Ditchlights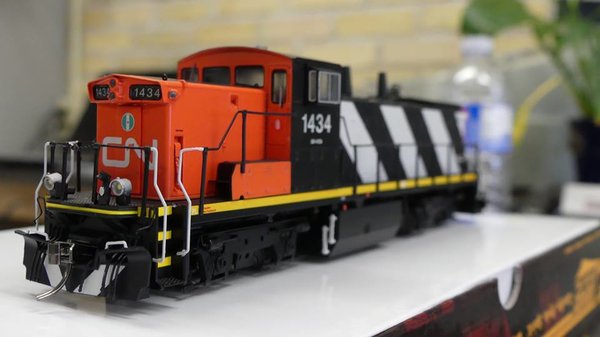 Rapido Ho Scale GMD-1A 4 Axle Canadian National Stripes W/Loksound & Ditchlights
SKU's:
Cab# 1434 Rap10613
Cab# 1435 Rap10614
Cab# 1437 Rap10615
Cab# 1439 Rap10616
Cab# 1440 Rap10617
Cab# 1444 Rap10618
Locomotive is equipped with Loksound's dual mode sound decoder
The purge of lightweight branchlines continued through the 1990s and CN decided to rebuild the 1600s… again. They received four-wheel Flexicoil trucks from retired 1100-series GMD-1s. Many of these locomotives are still operational today.
Our 1430-1444 models feature working ditch lights on BOTH ends.