Athearn Genesis HO Scale P42DC VIA Rail"Love The Way" DCC & Sound *Reservation*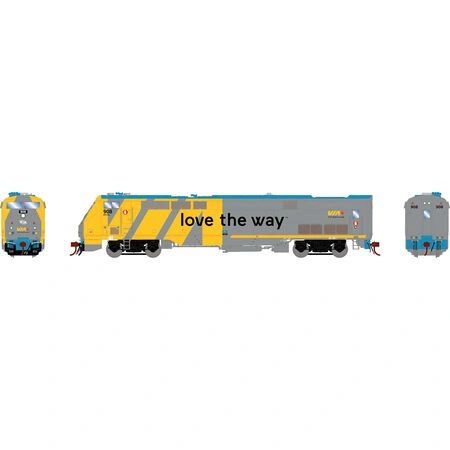 Athearn Genesis HO Scale P42DC VIA Rail"Love The Way" DCC & Sound *Reservation*
SKU #'s
ATHG81331 Cab# 908
ATHG81332 Cab# 911
For Pre-order/reservation, use pre-order reservation under payment screen otherwise it will bill your card in full
$10 CDN/$8 USD Flat Rate Shipping on Pre-order/Reservations to addresses in North America. Excludes Alaska & Hawaii. Addresses outside north america will receive $10 CDN Discount on there total shipping

Pre-Order Estimated price is $369.99
 CDN + Tax + Shipping. Price will be subject to change to fluctuation in exchange rate. Price in USD is $271.49  A deposit of $50 will be required upon pre-order deadline. 

If no deposit is made the order will be cancelled. If you are a US customer and which to be billed in US funds, please contact me and i can send you invoice in US funds. * 


VIA FEATURES:
VIA-added extra nose light
VIA style antenna array
Dual 5-chime forward facing horns
Forward and reverse red marker lights
VIA approved artwork
Starting in 2017, VIA began to add wrapped schemes for their P42DC fleet. By 2019, "Love the Way" in both English and French was applied to a few select units with each side having a different version. In Nov. 2019, VIA applied the "Poppy" scheme, a tribute to veterans, to a small handful of units.


ROAD NUMBER SPECIFIC FEATURES:
#908
"Love the Way" scheme
English left side
French right side.
#911
"Love the Way" scheme
English right side
French left side.