Bowser Ho Scale M630 Delaware Lackawanna 2017 Re-paint W/Ditchlights & External Air Filters DCC & Sound *Pre-order*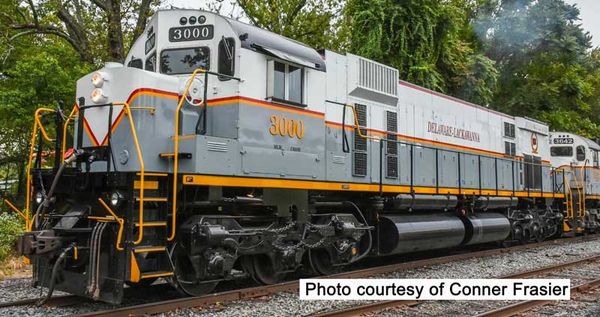 Bowser Ho Scale M630 Delaware Lackawanna 2017 Re-paint W/Ditchlights & External Air Filters DCC & Sound *Pre-order*
SKU'S:
BOW24878 Cab# 3000



*Pre-Order Deadline is December 15, 2017. Orders made after which are subjected to availability. Price is $
276.99
CDN
+ Tax + Shipping. Price is subject to
fluctuation of the exchange rate based on the USD price of $
209.99.
No Initial Deposit Necessary. A deposit of $50 will be required 3 months prior to products expected arrival of August 2018. If no deposit is made the order will be cancelled. A invoice with shipping total & taxes will be e-mailed within 48 hours of order being made. If you are a US customer and which to be billed in US funds, please contact me and i can send you invoice in US funds*


Features:
Air hoses, windshield wipers, grab irons, coupler lift bars, operating headlight, window glass, can motor, flywheels, nickel silver wheels with RP25 flanges and knuckle couplers.